Our DIY Panel is thinner than Urban Concrete's standard panel line creating an even lighter and super simplified install.
Urban Concrete's DIY Panel is very user-friendly. This durable panel transforms any space into an attractive feature, creating a unique architectural statement. It's ideal for interior applications and  manufactured using high-quality GFRC – glass fibre reinforced concrete.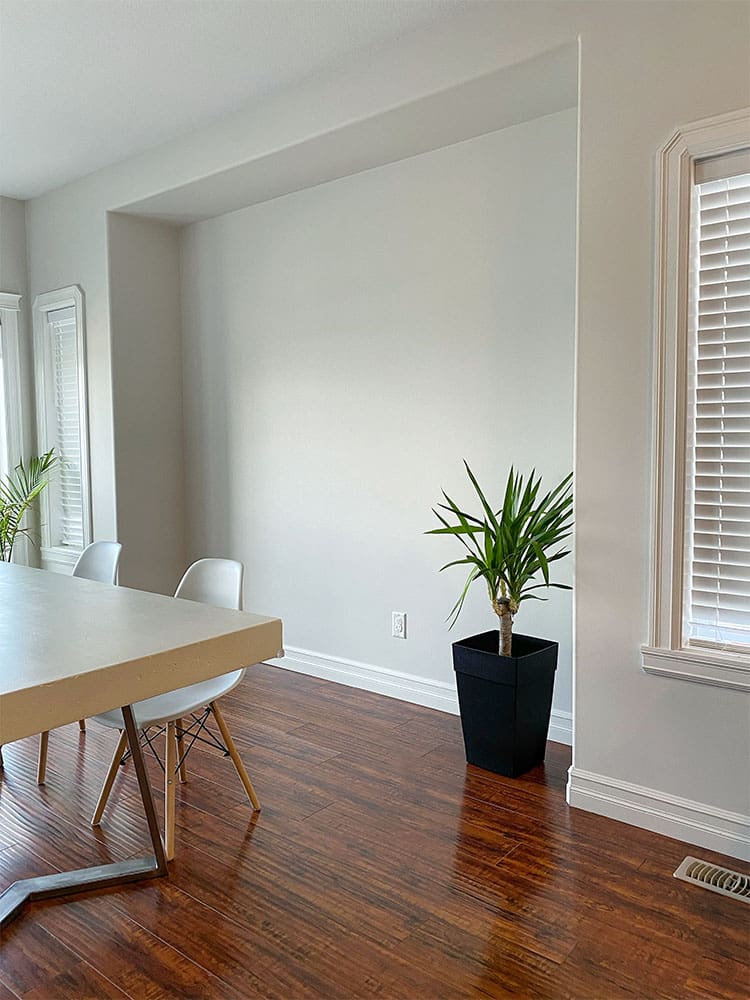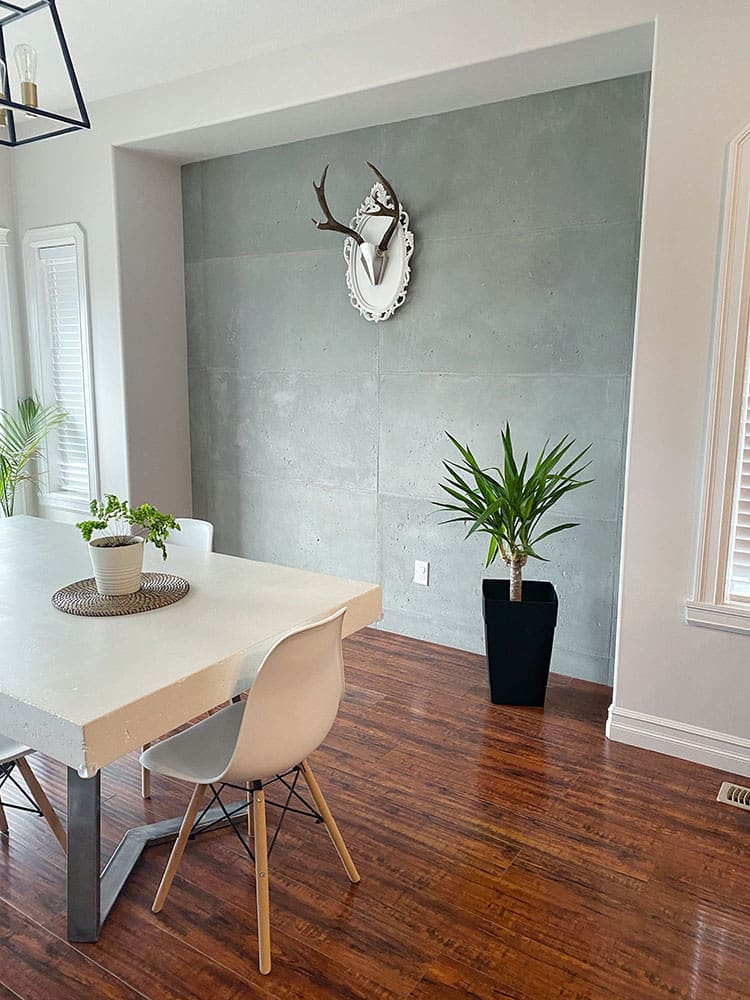 No complicated fasteners, clipping systems, or specialty tools required
Made of high quality GFRC – glass fiber reinforced concrete
Suitable for both interior & exterior
THE DIFFERENCE
Ultra-Lightweight Installation
At an easily handlable 3/8″ thickness, our DIY Panels are made for easy installation for anyone from tradespeople, to weekend warriors, to homeowners.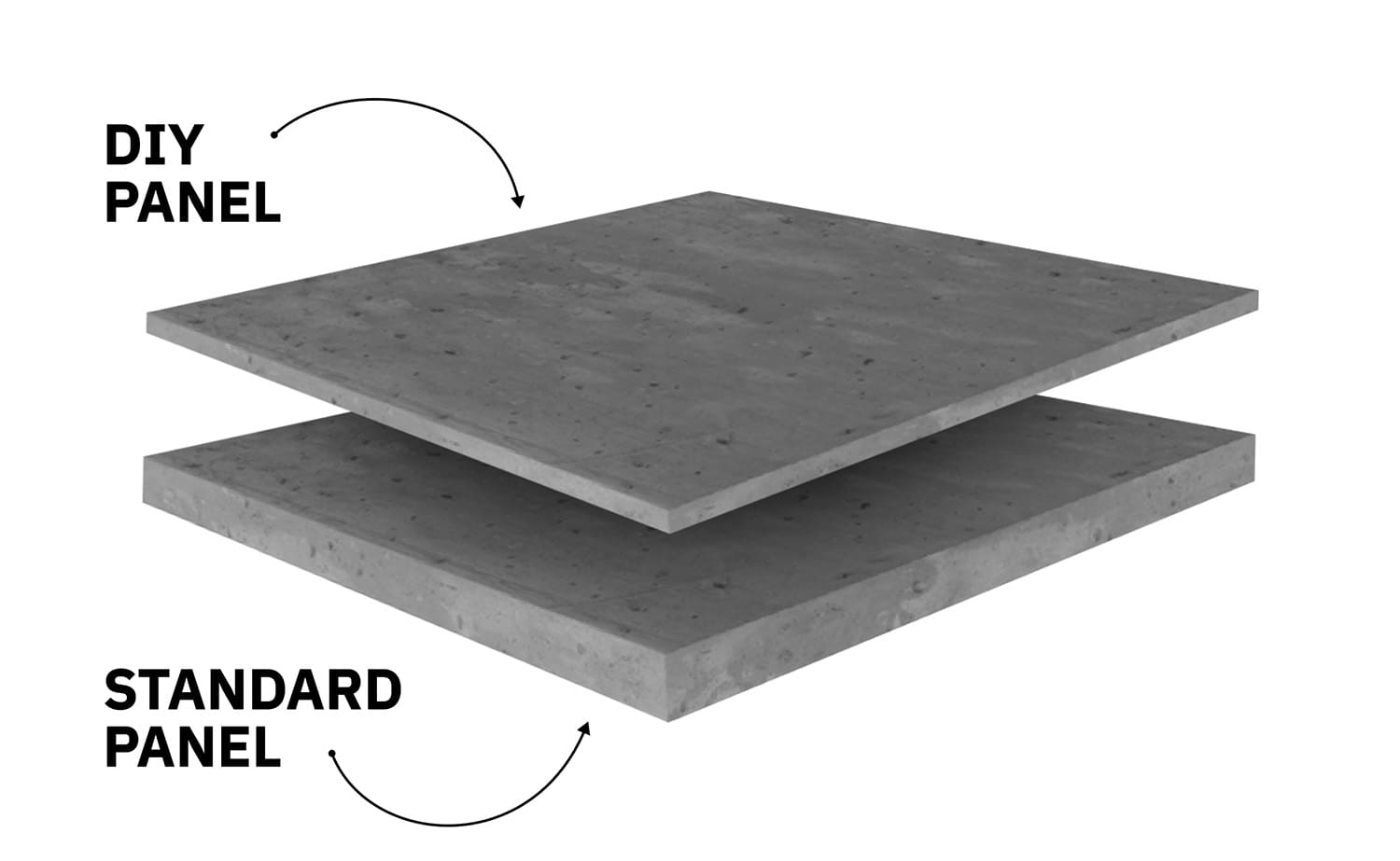 Limited Tool Installation
Saw with a masonry blade

Construction adhesive

Brad nail gun

Level
Our DIY panels are available in our signature Urban Grey colour with a Mountaineer finish.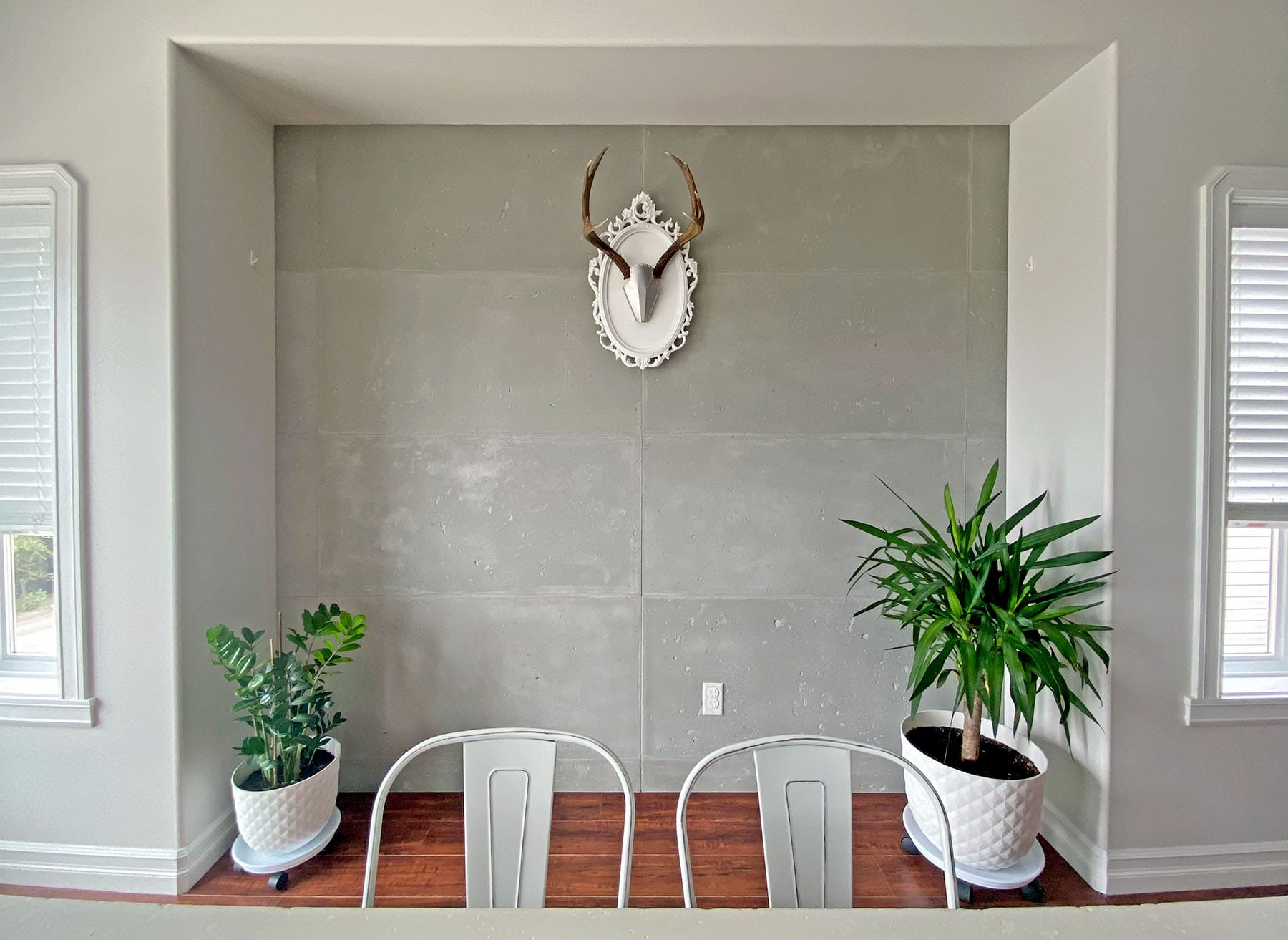 Urban Concrete's commitment to timeless architecture and passive builds are supported by our 25-year limited warranty.
Thickness: 3/8″

Weight: 2.5 lbs sq ft

Noncombustible

Uncomplicated installation

Integral colour throughout

Installation of panels can be butt joined, mitered, or open joint

Paint & stainable

Available in 24" x 48"

Finish & colour:

Urban Grey / Mountaineer finish